Other services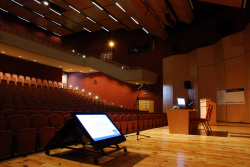 Technical equipment:
Each of the rooms are equipped with the latest presentation equipment, managed by our highly qualified techician team. Also wired and wireless broadband internet connection is available for participants across the area of the Congress Centre.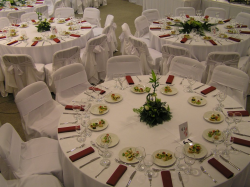 Catering:
Our catering partner offers great variety of traditional hungarian and international cooking and gourmet food, to create a special atmosphere for events.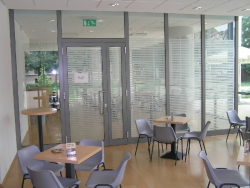 Cafe:
The University Cafe's opening hours are the same as the Congress Centre's and can be lenghtened if needed for events. The Cafe offers a wide range of fresh sandwiches, pastries, cakes, hot meals, salads, coffee and soft drinks for visitors.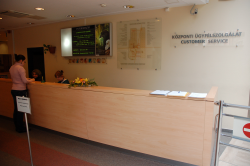 Reception:
Our friendly and helpful colleagues are always available for helping in:
Wireless internet acces
Fast photocopying
Printing
Incoming - outgoing fax
Engineer team supervision:

If you have any technical related question, our experienced engineer team is at your disposal.
Security Service:

The Congress Centre's skilled security service operates 24 hours a day, to ensure the smooth and undisturbed preparation and conduct of events.

Underground garage:
Participiants of events have the opportunity to use the the Congress Centre's underground garage that can take up to 180 cars maximum, and we can guarantee a free capacity of 80-140
cars for events.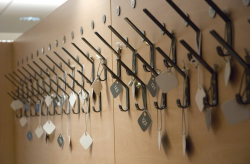 Cloakroom and lockers:
Take advantage of the free cloakroom and lockers in the Congress Centre.