University of Szeged Congress Centre

University of Szeged Congress Centre

Szeged
The city of sunshine and culture

Come to Szeged, the city of sunshine and culture which offers unequalled cultural events such as Szeged Open Air Festival, unforgettable culinary joys, moreover, a flourishing bath culture with professional medical services.
Nature
The beautiful and marvellous university town Szeged is ideally located in the heart of Central Europe. The lonely river Tisza and the extra number of sunshine hours (average temperature ranging between 22-28 Co form May to October) bring all the beauty of the region powerfully to delight the senses. Due to these influences, the region boasts particularly rich flora and fauna admired in the University Botanical Garden, as well.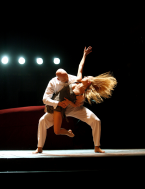 Culture
Szeged has a rich historical past, moreover, a fantastic range of his¬torical buildings, churches as the monumental Votive Church and the unique Synagogue or museums are shaping brightness of the town.
The National Historical Memorial Park in Ópusztaszer as one of the oldest villages in Hungary is an unequalled curiosity of the Hungarian historical and cultural past.
Explore the local attractions by other sites of cultural events such as Szeged Open Air Festival or unforgettable shows of the Contemporary Ballet.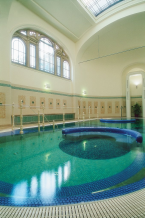 Gastronomy
Szeged offers unique culinary joys with the Hungaricum Pick salami or the famous Szeged fish soup. Many glamorous restaurants fuse a great variety of Hungarian traditional and international cuisine featuring an exceptional selection of fine Hungarian wines.
Wellness Sensations
Joint a flourishing bath culture, Anna Wellness and Medicinal Spa or the reopening Wellness Hotel Forrás can give a sense of interior balance and well being. Based on the traditional thermal spring waters of Szeged these facilities provide an extensive variety of wellness therapies completed professional medical services.