University of Szeged Congress Centre

University of Szeged Congress Centre

Szeged
Social programmes and accommodation

Leisure for pleasure: Around Szeged you can find several unique places, where gripping programs can be ensuring never to be forgotten.
Ópusztaszer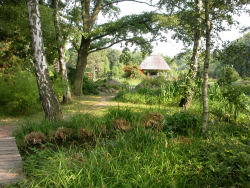 One off this colourful program is can be the Ópusztaszer National Historical Memorial Park. The greatest attraction here, visited by hundreds of thousands, is the Feszty Panorama, one of the largest paintings in the world, portraying the entry of Hungarians into the lands that are now called Hungary. Moreover visitors can to get to know folksy culture and buy traditional products.

University Botanical Garden
A pleasurable botanical garden waits those one who aspire to disengagement and a nice walk around breath-taking ambience.

Halas Lace's
Near Szeged visitors can find a really special Hungaricum the Halas Lace's, which conquered the high life from Canada until Australia.
Accommodation
Three four star hotels with 820 rooms and seven three star hotel with 640 rooms allow maximum convenience and relaxation. Most of the hotels located in the heart of the city.