Application Requirements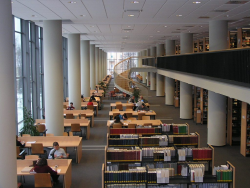 Applications are accepted from graduates of accredited high schools or colleges/universities. Both oral and written competence in English language is part of the entry requirements for the University. Applicants who have studied Biology, Chemistry (General, Inorganic, Organic) and Physics in high school enjoy preference.
Applicants are required to be over the age of 18 in the year of application.
According to the decision of the Admission Committee of the Faculty of Medicine, the Faculty of Dentistry and the Faculty of Pharmacy of the University of Szeged, students who have failed any subject in their final year of their high school studies are not entitled to apply to our University.
Holders of the following degrees can be exempted from sitting for the entrance examination in case they have completed their studies with excellent results.
1. IB (International Baccalaureate)
Applicants have to have achieved a grade of at least 5 in the following subjects:
English
Two Natural Sciences subjects (Biology, Chemistry or Physics)
2. GCE (General Certificate of Education) A or A+ level with a result of at least B+ in 3 Natural Sciences subjects
3. B.Sc. (Bachelor of Science) Degree in Natural, Biomedical, Life Sciences, Chemistry, Biology, Physics
Transfer from other Universities
Students who have successfully pursued medical, dental medicine or pharmaceutical studies at other accredited universities can apply for admission without being obliged to take an entrance examination. Subjects of previous studies identical or similar (at least 75%) to the curriculum of the University of Szeged can be approved, meaning that admission to an upper year might be possible. Precondition of transfer from other Hungarian universities is the successful completion of the basic module (first two years) with good results.
Deadline for Application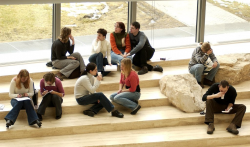 The deadline for application is June 30 each year. Applicants are asked to apply as early as possible. Please note that places are offered on a first come first served basis. If the applicant fails to fulfill the requirements admission will be suspended and the applicant will be registered on the waiting list. Late applicants are considered on the basis of place availability.
Application Procedures
To apply for a full time program at the University of Szeged please carefully follow the 5-step application procedure posted on the website of the Foreign Students' Secretariat:
http://www.szegedmed.hu/application_and_admission

The hard copy of the application has to be sent to your local representative (see the list of representatives at http://www.studyhungary.hu ) or if there is not any in your country, directly to the
Foreign Students' Secretariat
University of Szeged
Address: H-6720 Szeged Dóm tér 12., Hungary
Phone: +36-62-342-124,
Fax: +36-62-545-028
E‑mail: apply.fs@med.u-szeged.hu
Please note that all the documents can be accepted only in English; furthermore, all the Transcripts and High School Diplomas have to be attested copies in English language or certificates with an authorized English translation.
The following documents have to be submitted: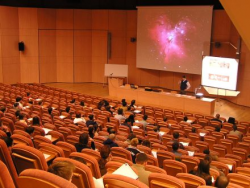 1. Application Form. The Application Form has to be filled in online and must be submitted online also. The printed hard copy has to be signed and attached to the application documents.
2. Certified copy of the School Leaving Certificate from an accredited high school/senior secondary school and certificates listing all the subjects you have taken and the grades you have achieved.
Please note that the school reports should include all graded results obtained during your studies.

Transfer students
also have to submit their official Transcript(s) and Course Description(s). These documents should be sent to us directly by your school.
3. Curriculum Vitae – Download sample form from the Secretariat's website or click on the following link for sample CVs: http://europass.cedefop.europa.eu/en/documents/curriculum-vitae
4. Three recent photos (passport size) -- one attached to the printed Application Form
5. General Medical Certificate -- Download sample form from the Secretariat's website:
http://www.szegedmed.hu/pdf/General_Medical_Certificate_2013.pdf
Test results of Hepatitis C test, HIV test, and the copy of Hepatitis B vaccination card have to be attached to the general medical certificate.
After acceptance a Chest X-ray result has to be submitted.
6. Dyslexia declaration form – Download sample form from the Secretariat's website:
http://www.szegedmed.hu/pdf/DECLARATION_Dyslexia_other learning_disabilities_2013.pdf
It has to be attached to the general medical certificate.
7. USD 200 Application Fee (non-refundable) is payable to your local representative. If you apply directly to the University payments can be made by bank transfer in USD to the bank account of the university program or by cash payment personally in any MKB Bank branch office ( www.mkb.hu ):
IS International Studies
Account (IBAN) Number:
HU43-10300002-10476764-40120044
Bank name: MKB Bank
Bank address:
H-1051, Budapest, Szent István tér 11., Hungary
(Main branch:H‑1056, Váci u. 38., Budapest, Hungary)
Swift/BIC code: MKKBHUHB
Please note: The transfer sheet should include the name of the student as it is written in the passport and the remark "Szeged Uni".
Personal checks and money orders are not accepted.
Please note that the above mentioned net amount has to arrive to the bank account – commission charges have to be paid by the applicant.
8. Photocopy of your valid passport. (The validity of which has to exceed of the requested VISA by at least three months.)
9. TOEFL test results -- in case you wish to be exempted from sitting for the English language competence test -- that is part of the entrance examination -- or you would like to apply to the Foundation Year, a TOEFL test can be taken in your home country. Minimum score: 81 points.
Please use the code number 5231 at the TOEFL test when indicating your institution as a
score recipient.
For TOEFL Equivalency table (including TOEFL Paper, CBT, IBT and IELTS) please visit the following website:
http://www.szegedmed.hu/pdf/TOEFL_Equivalency_Table.pdf
Please note that submitted documents cannot be returned to the applicants.
Entrance Examinations / Evaluation examinations
Entrance examinations are held in Hungary and at different locations in Europe, Asia, Africa and the United States between February and July. Detailed information regarding the entrance examination will be sent after the receipt of the complete application. The applicants are allowed to participate in a maximum of two examinations during one application period, if the chance is offered by the University of Szeged. The exam consists of a written and an oral part.
Transfer students might be subject to take evaluation examinations in certain subjects. Unsuccessful evaluation examinations cannot be repeated.
Examinations abroad
If the entrance exam is taken in the applicant's home country, information about Application and Examination Fee will be given by the representative concerned. For the list of representatives please visit the following website: http://www.studyhungary.hu
Examinations in Szeged, Hungary
If the entrance examination will take place in Szeged, 300 USD Examination Fee is to be paid to the bank account below.
In case of transfer students (when the student is subject to take an evaluation examination), the examination fee is 200 USD/subject.
Detailed information about exam registration will be sent to the applicant after the receipt of the application package.
Examination Fee is to be paid to the following bank account:
University of Szeged
MKB Bank
H-6720 Szeged, Kölcsey u. 8., Hungary
Account No.: HU14 103000026610317727004013
Swift code: MKKB HUHB
For more information on the entrance examinations (topics, sample tests etc.), please visit the Foreign Students' Secretariat's website:
http://www.szegedmed.hu/entrance_examinations