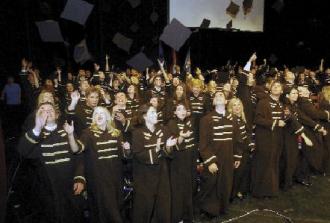 Degree: Doctoral Programme in Law and Social Sciences, PhD
Duration of the course: 6 semesters
Language of tuition: English, German
Description of the programme: Our doctoral school aims to give the opportunity for doctoral students to deepen their knowledge in legal research methodology and to gain more experience in the theoretical background and the practical issues according to their special professional interests. Training in the Doctoral School consists of two parts: uniform lectures throughout six semesters and research work conducted by the students' advisor at the host department. The best sholars of our faculty give the lectures and do the advisory work.
The current scientific work builds upon the rich tradition we inherited from past famous professors of this faculty. On one hand, it sets a high academic standard we intend to achieve and, on the other hand, it makes us responsible to nurture and broaden our international relationships with other universities and research institutes all over the world.The Doctoral School gives us the possibility to strengthen our international connections, professional and personal contacts.
As part of this tradition we nurture permanent relationships with famous universities in Germany (e.g. Frankfurt, Freiburg, Heidelberg, München, Münster, Giessen, Potsdam, Jena, Ulm, Trier, Tübingen). In the last few years this scope has broadened, thanks to different programmes of the European Union. We are in active partnership with many universities located in Europe (e.g. Nanterre, Toulouse, Bordeaux, Aix en Provence, Louvain, Barcelona, Paris, Thessaloniki, Verona, Graz, Vienna).
Application procedure
Application requirements: at least intermediate proficiency level of the English or German language, certified by internationally accredited language examination
Application deadline: first week of each semester
Application fee: -
Registration fee: -

Tuition fee: 3000 EUR
For further information please contact:

Prof. Éva Jakab DSc
Department of Roman Law
Phone/Fax: +36-62-546-388
doktori.iskola@juris.u-szeged.hu