Education

Master Programmes
Choreomundus - International Erasmus Mundus MA programme in DanceAnthropology and Choreography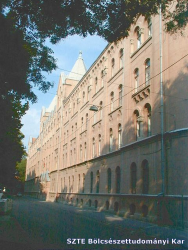 Degree: Choreomundus - international Erasmus Mundus MA programme in Dance Anthropology and Choreography, MA
Duration of the course: 4 semesters
Language of tuition: English
Description of the program: During the course of study students are introduced to theoretical, epistemological and methodological issues concerning the concept of Dance Heritage, with a focus on ethnographic material drawn from the field experiences of the four team leaders. These include examples from the Nordic countries, from Eastern and Western Europe, from South Asia, Africa and Aboriginal Australia.

Further examples will be provided by visiting scholars. The programme is committed to both movement and contextual analyses and has been designed to provide every student with common scientific training, equipping them with the intellectual tools necessary to analyse dance cross-culturally and to deal with dance as intangible cultural heritage in diverse professional contexts. Fieldwork is an important feature of the courses, and brief field trips to all four contintents are undertaken to allow students to engage fully with a number of European cultures.

Moreover, an intensive period of fieldwork during the summer between year 1 and 2, in a country of the students' choice, is a prelude to the dissertation/thesis and a prerequisite to the successful completion of the Master's degree.
Application procedure:
Application requirements: English language – C1 proficiency level English language examination (TOEFL/IELTS/ GRE/Other)
Application deadline: February
Application fee: 150 EUR
Tuition fee: 3500 EUR/ semester

For further information please contact:
Dr. Sándor Varga
Faculty of Arts, Department of Ethnology And Cultural Anthropology
Phone: +36 62/343-176

vargas@hung.u-szeged.hu
Website:
http://www.etnologiaszeged.hu/index.php/hu/