Faculty of Arts
The MA program in American Studies consists of a number of general foundation courses (Theories and Histories of Literature and Culture, Approaches to English Linguistics, The Social Uses of Language, ) as well as program-specific comprehensive courses (American Cultural Studies, Visual representations: American arts and media, Early American Political Cultures, Dissenting voices in American culture).
This is a 120 credit master's degree program designed for those with a BA degree in Education, Special Education, as well as Kindergarten and Primary School Teachers with equivalent degrees.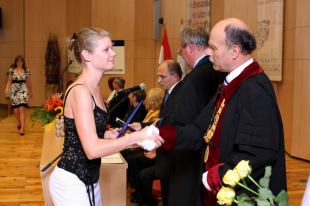 The program relies on the BA level comprehensive knowledge of theoretical and practical issues of English studies which the students must have mastered in the BA program, and the MA courses facilitate further interdisciplinary studies and research to help students arrive at a critical and advanced understanding of the social – cultural aspects and practices of English speaking countries in particular, and human civilization in general.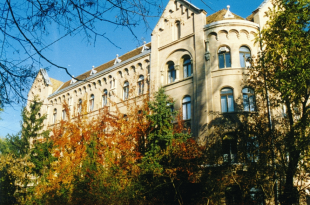 The aim of the comprehensive teaching program is to educate experts capable of understanding, explaining and researching all type of practical and theoretical questions in French studies.

This programme is designed to train experts of German language, literature and culture, who have an excellent command of the German language, literature and culture through two specializations: Language and Literature Specialization (Spezialisation Sprache und Literatur) and Translation and Interpretation Specialization (Spezialisation Übersetzen und Dolmetschen).
This programme is designed to train experts in German literature and culture with a firm command of the German language as well as special knowledge about German-speaking countries. Students will spend one year in Kassel and another in Szeged, thus benefiting from the faculty mobility programme between the two universities.
This programme is designed to familiarise students with the major achievements and ramifications of the Italian language and culture through a firm grounding in linguistics, literature and cultural history.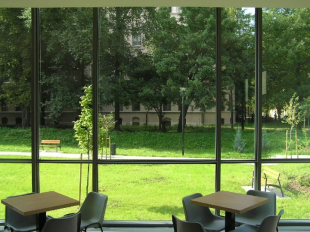 This programme is designed to familiarise students with the major achievements and ramifications of the Spanish language and culture through a firm grounding in linguistics, literature and cultural history.

The aim of this MA programme is to provide students with sufficient methodological, theoretical and historical background so they can understand religious phenomena and problems both in a contemporaneous and a historical contextual framework.

This special training offers special knowledges on theories and methods of traditional and contemporary dance cultures. It deals with dance as cultural phenomenon and heritage, describing and interpreting the social and economic processes beyond dance culture.

Foundation, core subjects: Only for those students joining the programme NOT having completed the English Studies BA programme, but having completed the 50- credit subject module as minors. Teaching-specific subjects: Compulsory subjects from the area of language teaching methodology as well as compulsory school-based teaching practice. This includes 60 hours of group-based experience in schools under the guidance of a mentor teacher with at least 15 hours of whole class teaching undertaken by each student.

Faculty of Economics and Business Administration
The global trend of dynamic internationalisation of economic activities calls for human resources adaptive and responsive to such changes. Accordingly, our aim is to provide a combination of sound theoretical foundations and practical skills utilisable in our internationalised economy.
Faculty of Law and Political Sciences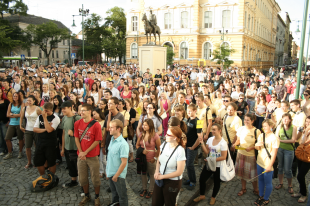 The aim of the programme is to provide an exceptional training for European and African students that delves into the issues of each particular specialization and at the same time extends to other disciplines, directly connected to international relations.
The MIR-LBA Programme trains highly qualified professionals in command of a broad range and in-depth knowledge of social sciences, able to interpret the place and role of Hungary in an international context and are familiar with the theoretical and practical implications of international relations, with particular focus on both the legal and business aspects of international economic relations.
The objective of this 2-semester programme is to train professionals with special expertise in international and European trade and investment law with the ability to provide effective legal support in cha
rting investment environment, developing optimal investment strategies, creating investment partnerships, identifying legal frameworks most convenient for the desired economic content and managing potential investment disputes in a multicultural and multilingual environment.
Faculty of Music
Faculty of Science and Informatics
The program is based on the accredited curriculum used at our university for Chemistry MSc studies. It was approved by the European Chemistry Thematic Network Association and the Hungarian Accrediting Committee.

MSc in Molecular Biology and Biotechnology is a four semester program for students holding a BSc in biology. The courses cover core biology subjects such as molecular biology, genetics, microbiology, plant biology, physiology, neurobiology, anthropology, biotechnology, bioinformatics, ecology.
The Molecular Biology–Biotechnology–Microbiology MSc Program is a 4-semester-long (2 academic years) multidisciplinary program offered by the Biology Departments of the Faculty of Science and Informatics, University of Szeged, Szeged, Hungary. Our Program is open to qualified students who hold a Bachelor's degree (or equivalent degree) from an accredited university in biology, chemistry, medicine, pharmacy, agriculture, or related fields, and have a good command of the English language (intermediate proficiency level, B2; proofs required). All courses are held in English. The Program provides our students with a rigorous and challenging curriculum to succeed in their post-academic and professional endeavors.
The aim of the program is to train Information Technology professionals who can perform the development, creation, application, implementation, and operation of IT systems either individually or as a team member at advanced level. Furthermore, it provides the cooperative and modelling skills required to solve and research IT related problems, and ensures solid theoretical background to pursue PhD studies.

Back to top