Student Life

Living in Szeged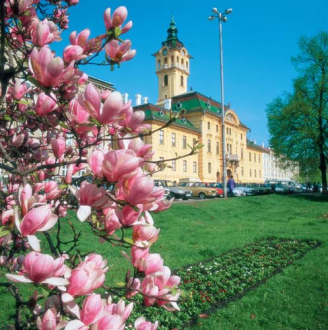 Within 90 minutes reach of Budapest on motorway or Intercity train today, Szeged was granted municipal rights more than 750 years ago. The vicinity of the Serbian and Rumanian borders makes the town even more significant, but the University of Szeged contributes to its development and good reputation as well. In recognition of its success in promoting the idea of European unity, fostering and developing twin town partnerships, the town of Szeged was awarded the 2006 Europe Prize – for the first time in Hungary. This, in fact, is the most prestigious prize of the Council of Europe.
The University can offer you help in obtaining suitable housing in Szeged. Prices for renting a flat vary from a minimum of 40,000 HUF to a maximum of 100,000 HUF per month (payable either in HUF or USD) depending on the flat's location and comfort.
The rent is approx. 140-260 USD (payable in HUF) including the utilities such as electricity, gas, heating. A deposit of 280-520 USD (payable in HUF) is required.
Arany Oroszlán Étterem
Szeged, Klauzál tér 5.
Tel.: 62/ 550-627